KEYNOTE SPEAKER:
Maura Schreier-Fleming
The Secrets of Selling Value Over Price in the Lubricants Business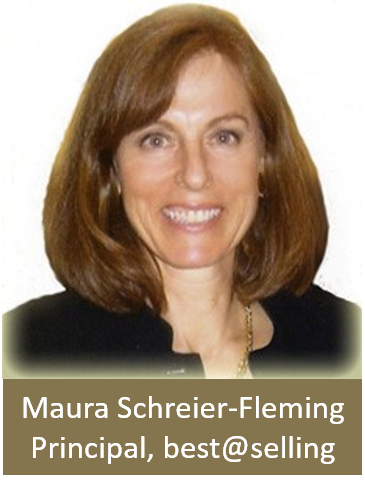 Maura Schreier-Fleming is principal of Best@Selling, (BestatSelling.com), a sales training and sales consulting company. She works with business and sales professionals to increase sales and earn larger profits. She is the author of Real-World Selling for Out-of-this-World Results and Monday Morning Sales Tips. Maura speaks internationally on influence, selling skills, and strategic selling at trade association and sales meetings, demonstrating how her principles can be applied to get results.

As a sales catalyst, Maura has designed and developed many highly effective training courses and brings a broad base of experience to her clients and sales consulting. Clients include Atofina, CHS Inc., ConocoPhillips, Gulf Lubricants, Lubricants Technologies, Oronite, Sigma Coatings, Western Marketing, UPS, Fujitsu, ViaSat, Association of Independent Oil Distributors, Society of Independent Gasoline Marketers of America, and Texas Petroleum Marketers and Convenience Store Association.

She successfully worked for over 20 years in the lubricants industry with two major corporations, beginning at Mobil Oil and ending at Chevron Corp. Maura's clients included Bell Helicopter, Northeast Utilities, Georgetown Steel, Stanley Works, General Tire and other commercial clients. She was Mobil Oil's first female lubrication engineer in the U.S. and was one of Chevron's top five salespeople in the U.S. having sold over $9 million annually. Maura writes several columns to share her sales philosophies. She's been quoted in the New York Times, Selling Power, and Entrepreneur.

Maura served on the Advisory Board of Automotive Expert Women of AskPatty.com. Ask Patty provides women consumers an opportunity to send questions about car buying, selling, repair and maintenance to a panel of expert automotive women and is a safe online place to share and discuss their car buying experiences. She is currently a mentor to entrepreneurs at the Venture Development Center at the University of Texas at Dallas.