2017 PQIA Lubricant Quality Summit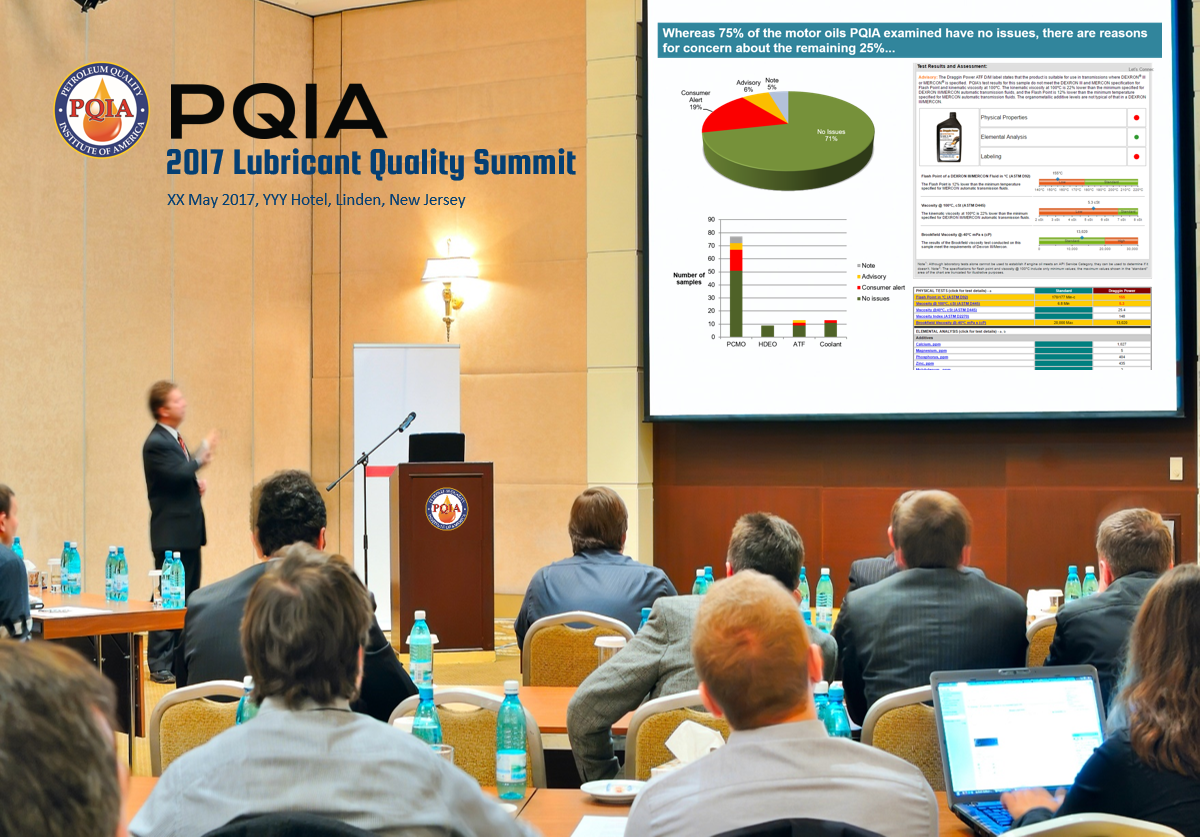 The Petroleum Quality Institute of America is "Taking it to the Streets" with its first regional Lubricant Quality Summit.
The 2017 PQIA Lubricant Quality Summit is the first in a series of regional lubricant quality conferences presented by PQIA. The first Summit is on September 14, 2017 and hosted by Lubrizol at its corporate office in Wickliffe, OH. The Summit will address quality issues and concerns, specifications, trends, and other topics important to lubricant manufacturers, distributors, installers, and others in the lubricant value chain.

The event kicks-off with pre-Summit evening reception on September 13th to help get attendees in a quality state of mind and network with lubricant manufacturers and distributors, additive suppliers, and others in the lubricant business. Pre-summit activities on the 13th also include the Lubrizol Learning Center Experience and Tours of Lubrizol's Facility. The learning center experience provides attendees with an opportunity to learn about lubricant additive technology and visually experience mechanical systems that require lubrication, among others.
This is a must-attend event for those interested in ensuring the quality and integrity of lubricants in the marketplace and gaining information and insights on product quality, specifications, labeling and how to sell quality lubricants.
September 13th

---

September 14th

---